Aryan Khanna
Economics
Delhi, India
Why did you choose Cornell?
I was always fascinated by the intersection of mathematical and statistical applications with human decision-making, as well as the complex dynamics of sociology and politics. But my interests felt too broad and specific at the same time. I yearned for an educational institution that could not only embrace my eclectic intellectual curiosities but also provide ample opportunities to explore the fields that captured my heart the most. When I discovered the College of Arts & Sciences, it felt like the perfect match. The flexibility of the program allowed me to customize my education to suit my unique interests, and the diverse range of courses and resources available enabled me to delve deeply into the subjects that resonated with me on a personal level.
What Cornell memory do you treasure the most?
Reflecting back on my time at Cornell, there are countless moments that stand out as truly unforgettable experiences. From watching the sunset from the slope and going kayaking around Beebe Lake, to playing soccer with friends and riding electrical Lime Bikes downhill, each of these experiences holds a special place in my heart.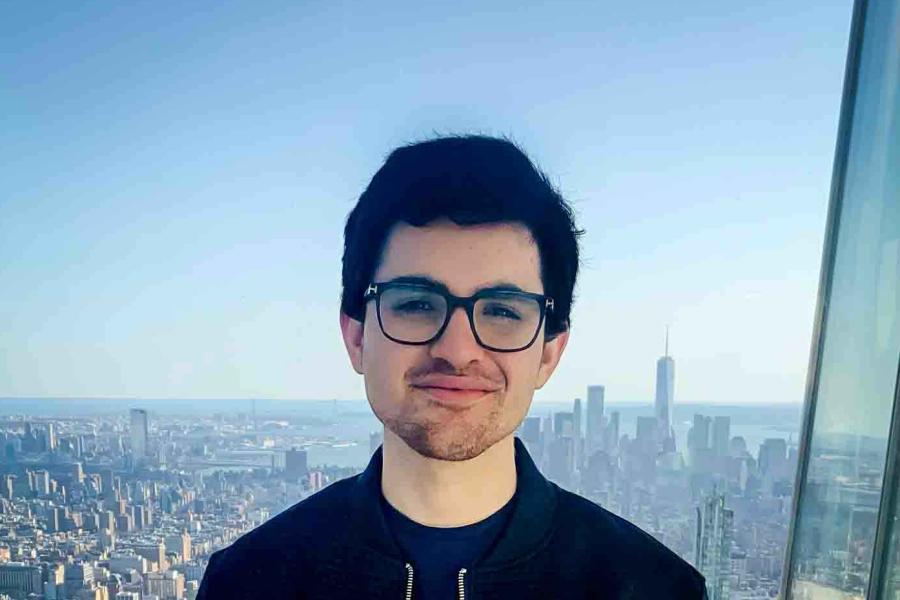 What have you accomplished as a Cornell student that you are most proud of, either inside the classroom or otherwise?
Cornell has been a transformative experience for me on both a personal and academic level. Throughout my time here, I've grown tremendously in terms of my self-awareness and confidence, and have come to truly love and appreciate the person I've become. But my education here has also been nothing short of extraordinary. One of the highlights was the opportunity to research with Professor Eswar Prasad and to assist him with the Tiger Update in collaboration with Brookings and the Financial Times. As the quantitative lead on the project for more than two years, I was able to combine my passions for economics and mathematics to track economic performance in different countries and produce reports that were featured on the Brookings website and Financial Times.
Where do you dream to be in 10 years?
I dream to be doing something I love, being surrounded by the people I value. Nevetheless, I'm not really someone that plans that far ahead. As Steve Jobs once said, "You can't join the dots looking forwards, you can only do it looking backwards."
Every year, our faculty nominate graduating Arts & Sciences students to be featured as part of our Extraordinary Journeys series. Read more about the Class of 2023.